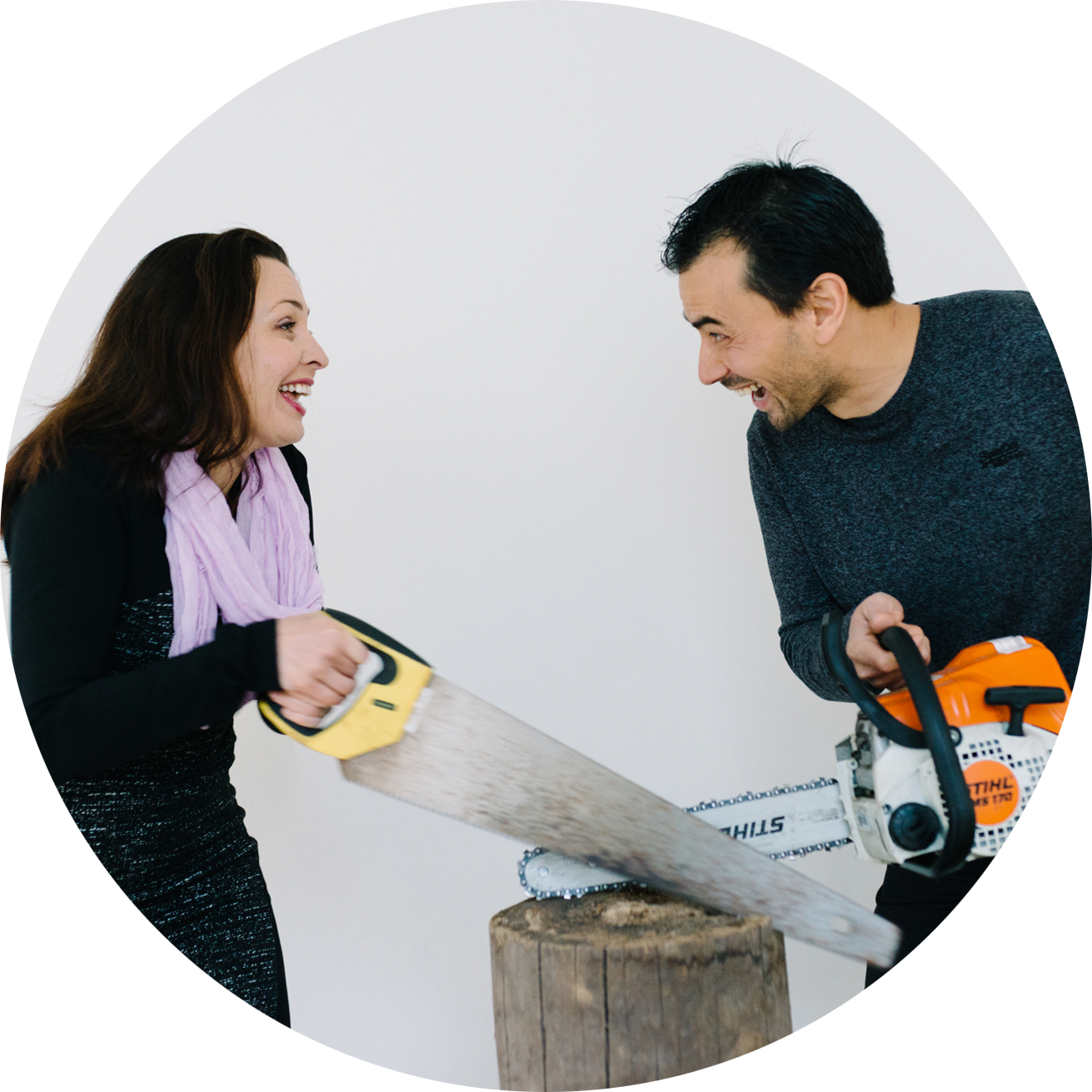 ABOUT US
Are you stuck in a business rut? Perhaps you're looking for that elusive edge over your competition, but you're not quite sure where to start? Join Terence & Nadia as they interview a range of compelling experts to help you uncover your Unfair Advantage. It's something that cannot be copied or bought by your competitors, and something that makes you truly unique.
What to expect? Unique perspectives, practical insights and unexpected discoveries. Honest and genuine advice that you can apply to your business right now, from upskilling to moving ahead and complete & total transformation. We get that business & finance is not everyone's bag, so we make a conscious effort to avoid big terms and industry jargon; cutting through the BS and inspiring you to take action – now.
Listen as we take all the things we wish we knew when we started out in business, break them down and present them to you in an easy-to-digest format that is directly focused on giving YOU the Unfair Advantage!
The Business Coach
Founder & managing director of StrategiQ Corporation, Terence is a results-based business coach, entrepreneur and consultant who loves helping businesses to grow and prosper. Having founded, operated and grown several businesses over the past 21 years, Terence has ridden the inevitable ups & downs of business ownership – and it's likely that he's been exactly where you are now.
With an unquenchable thirst for learning that keeps him ahead of the latest trends & techniques for his clients, Terence only works with clients who are focused on growth, which he believes is intrinsically linked to personal freedom & lifestyle. His philosophy is to work smarter (not harder) on your business, so that you can reap the benefits – which is why you'll find him mountain biking, surfing and spending time with his family on the Mornington Peninsula where he lives.
Through strategic planning and big-picture thinking, the last business Terence bought was valued at 18 times the purchase price at the point of sale nine years later. He has done the hard work, and developed the systems & processes that can help you get the same results.
To learn more about how Terence's methodology can benefit your business and lifestyle, you can reach out to him at www.strategiqco.com.
The Super Nerd
Founder of Unfair Advantage Accounting, finance & accounting expert Nadia thrives on helping her clients navigate legal and tax challenges so they can focus on growing their business and maximising their wealth. With a CPA, two degrees, three businesses and two languages under her belt, Nadia has worked with countless business owners and high net worth individuals to help them achieve their version of financial success.
Nadia's strength lies in her ability to explain financial concepts in simple terms, and her clients are quick to tell her that she is the first accountant they've met with who puts things in a way they can easily understand. Nadia is also passionate about creating equal opportunities in the local community, and this is demonstrated in her pro bono work with underprivileged people, to whom she teaches financial skills for life.
When Nadia's not reading up on the latest financial legislation changes or developing wealth maximisation strategies for her clients, she can be found outdoors hiking or travelling with her four children.
Got a question for the Super Nerd? You can reach out to Nadia at www.unfairadvantageaccounting.com.au.
2018 Finalist Business Woman of the Year – Optus My Business Awards
Get notified when we release new episodes of the

UNFAIR ADVANTAGE PROJECT
Get notified when we release new episodes of the


UNFAIR ADVANTAGE PROJECT